Great Lakes Mutual

Make A Payment
Whether you prefer the convenience of online bill pay or traditional mail-in delivery, Great Lakes Mutual Insurance offers a variety of options for paying your premium. Review the payment choices below to find an option that works best for you.
Great Lakes Mutual does not charge service, processing or convenience fees for credit or debit card payments.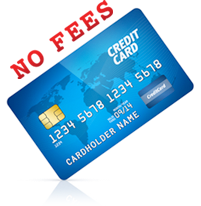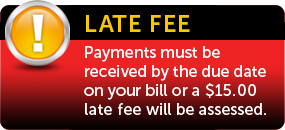 AutoPay is the easiest and most convenient way to pay your Great Lakes Mutual Insurance bill! Never worry about misplacing your bill or missing a due date again. With AutoPay, you can choose to make a payment using your checking account, savings account, debit card or credit card (Visa, MasterCard or Discover only).
AutoPay also allows you to select four payment frequency options:
Annual

Semi-Annual

Quarterly

Monthly
Please note: Semi-Annual or Quarterly payments will incur a $5.00 fee per installment.
Enrollment is quick and easy! Simply complete an online form and submit your request. You will receive an email confirmation for enrollment in AutoPay.
Make a one-time payment online using your Visa, MasterCard or Discover credit card. Debit cards are also accepted if they are branded with one of these three logos.

eCheck Payments
Great Lakes accepts payments by electronic check! Just enter your routing and account numbers from your check. That's it! Complete instructions provided during checkout.
Great Lakes Mutual Insurance uses a third-party processor to accept credit/debit card payments. To make a payment, select the "Pay Now" button below. You will leave this page and go directly to the payment web site to complete your secure online transaction.
Once your transaction has been approved, you will be provided with a confirmation number. Please save this number for your records. If you choose to receive an email confirmation, this number will also be sent to the email address you provide.
Payments can be made by phone using a credit card or debit card that displays the Visa, MasterCard or Discover logo. Please contact:
Great Lakes Mutual Insurance Company
Billing Department
(906) 337-3603, Extension 7
Monday-Friday, 7:30 a.m.- 4:00 p.m.
Please have your bill, policy number and credit/debit card ready for a Great Lakes Mutual representative to quickly process your payment. Upon completion of your transaction, a confirmation number will be provided over the phone. Please save this number for your records.
Payment by personal check or money order can be mailed to our corporate office or to your GLMI agent's office. The mailing address for your agent can be found on your bill.
Make your check or money order payable to: Great Lakes Mutual Insurance Company
Mail to:
Great Lakes Mutual Insurance Company
Attn: Billing Department
P.O. Box 549
Calumet, MI 49913
Write your policy number on the front of your check or money order.

Do not staple or tape your payment to the remittance stub.

Please do not send cash.

If you change addresses, contact your GLMI agent or call (906) 337-3603, Ext 7.